The studios in Nashville, Memphis and Muscle Shoals are the epicenter of Southern Music. This magical music triangle is a great road trip with each destination offering a different aspect of American music.
DAY 1 & 2
Start in Memphis, home of the blues.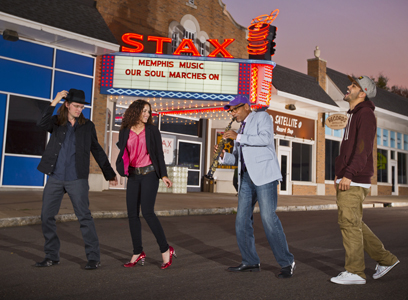 Visit the Stax Museum, showcasing R&B music then head to Elvis Presley's Memphis experience at Graceland. Tour Sun Studio, where Rock n' Roll got it start and launched musicians such as Elvis Presley, Johnny Cash, Jerry Lee Lewis and many others. At night visit Beale Street for great restaurants and live music including B.B. King's Blues Club.
DAY 3
Travel to Tupelo, Mississippi (2 hours, 110 mi. / 177 km.) on your way to Muscle Shoals, Alabama.
In Tupelo see where Elvis Presley was born and grew up. Visit his small, shotgun childhood home, an impressive museum and the hardware store where he bought his first guitar. The self-guided tour takes you around many of the most significant locations in Elvis' life in Tupelo. Then it's back on the road to visit the four adjacent small Alabama towns of Florence, Muscle Shoals, Tuscumbia and Sheffield (1:50 hours, 90 mi. / 145 km.), better known as The Hit Capital of the World.
DAY 4 & 5
Visit FAME Recording Studios to learn how Muscle Shoals became the Hit Recording Capital of the World in the 1960s and see where Aretha Franklin, The Rolling Stones, Rod Stewart and other artists from around the world came to record. Also see the birthplace and museums of both Helen Keller, political activist and the first deaf blind person to earn a Bachelor of Arts degree; and W.C. Handy, "Father of the Blues."
DAY 6 & 7
Travel to Nashville, Music City USA (2:20 hours, 120 mi. / 193 km)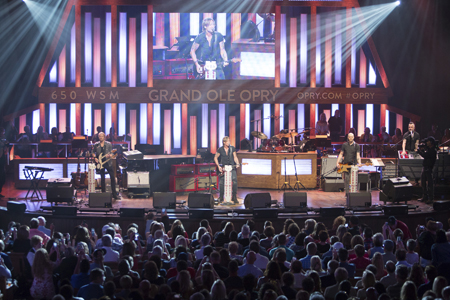 This is the third of the southern recording towns. During the day, tour museums dedicated to music including Country Music Hall of Fame and Museum, Johnny Cash, Pasty Cline and George Jones. Nashville hosts the premier live music scene with the Grand Ole Opry, Ryman Auditorium and famous honky tonks on lower broad.
Depart on Day 8