Jamie Ritter, State Librarian and Archivist, Tennessee State Library and Archives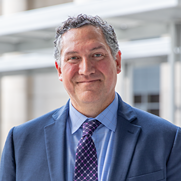 Mr. James (Jamie) Ritter is the current Tennessee State Librarian and Archivist. 
The State Librarian and Archivist directs operations at the Tennessee State Library & Archives, a division of the Department of State. To preserve Tennessee's history for current and future generations, the Library & Archives collects and preserves books, records and other documents of historical and reference value, focusing on items about Tennessee and Tennesseans. The Library & Archives also operates the Tennessee Regional Library System, which provides training and support for public libraries across Tennessee and oversees the Library for Accessible Books & Media, which offers free library services for Tennesseans with disabilities.
In 2012, Ritter joined the Maine State Library and was selected to be the State Librarian of Maine in 2014. Prior to that, he served as the Deputy Director of the Camden Public Library in Camden, Maine, and worked extensively with the Maine Library Commission to develop and advocate for legislation to improve Maine's public libraries. Ritter currently serves on the Board of Trustees for the Chief Officers of State Library Agencies (COSLA). 
Ritter earned a Bachelor of Arts in Political Science from the University of Delaware and a Master of Science in Library and Information Science and a Master of Science in Organizational Creativity and Innovation from Drexel University.